รายละเอียด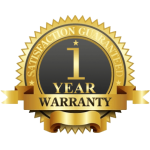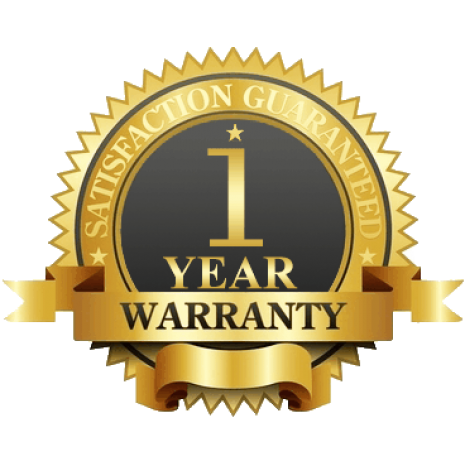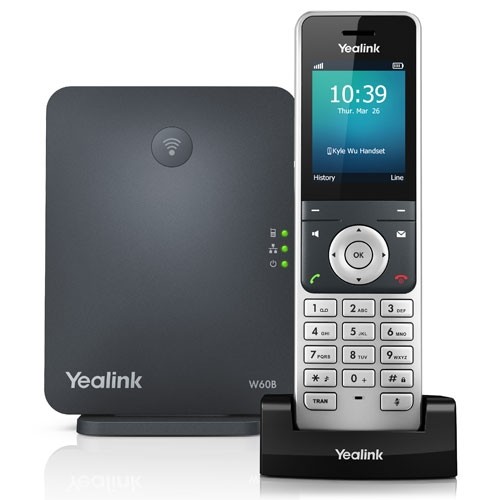 Yealink W60P DECT phone (โทรศัพท์ไอพีโฟนไร้สาย Base Station + 1 เครื่องลูก)
อุปกรณ์โทรศัพท์ไอพีโฟนไร้สาย DECT phone ตัวฐานหลักรองรับกระจายสัญญาณไปยังเครื่องลูกได้สูงสุดถึง 8 เครื่อง
Stronger Hardware, Greater Scalabilities
The Yealink W60B DECT base combines usability and scalability and features an upgraded chip for enhanced capabilities such as support for up to eight handsets, eight SIP accounts and eight concurrent voice calls. This powerful device allows for greater scalability for your voice collaboration.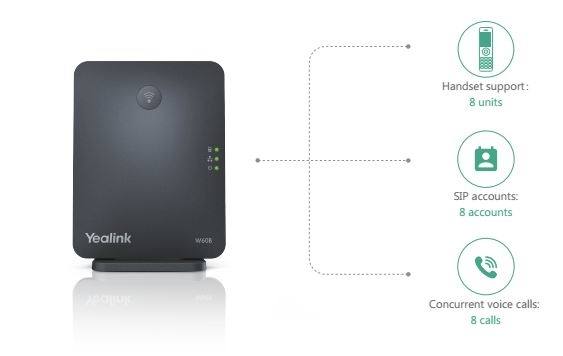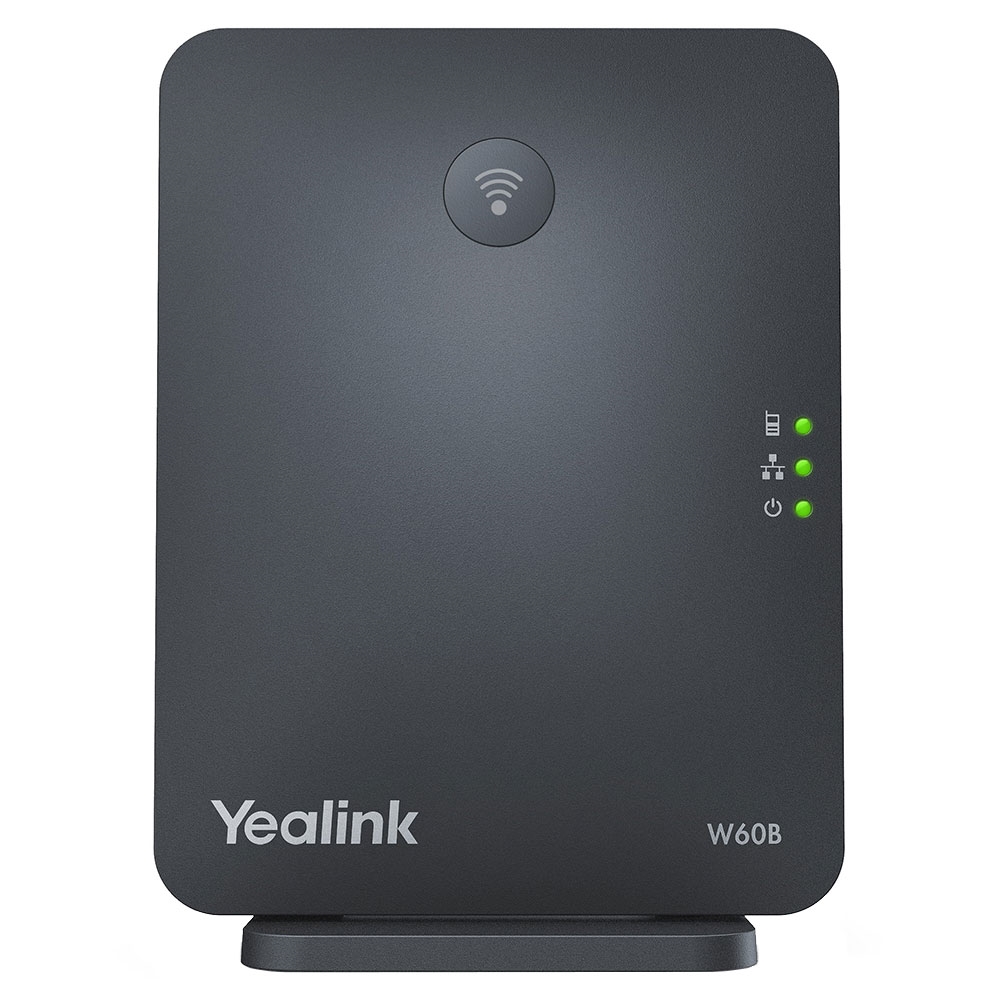 Advanced Codecs and Excellent Reliability
Upgraded hardware for the W60B translates into greater capability and improved stability.The W60B supports advanced codecs such as Opus and the AMR Codec. The Yealink W60P protects your investment returns, meeting current and future requirements.
The W60P hardware is capable enough to enable a dual system. If software becomes corrupted during a failed upgrade (when power is cut inadvertently, for example), the W60B can automatically restart the upgrade when power is restored. Dual system, higher reliability.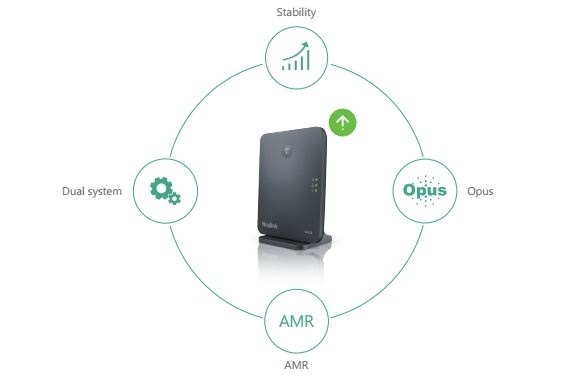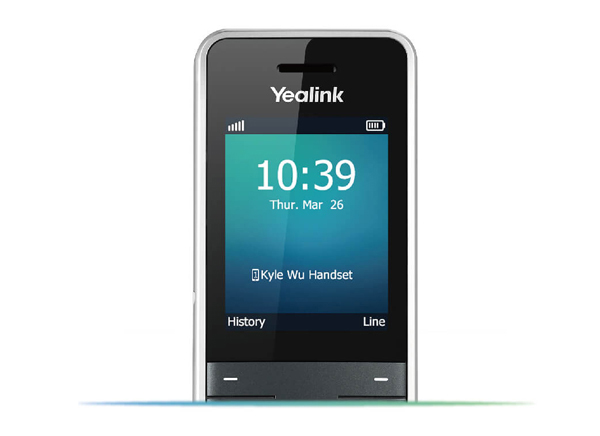 Excellent Battery Performance Keeps Users "Always Online"
With its advanced Li-ion battery, the W60P boasts industry-leading talk time and standby time. To take the user experience to the next level, it offers quick-charge and easy USB charge features.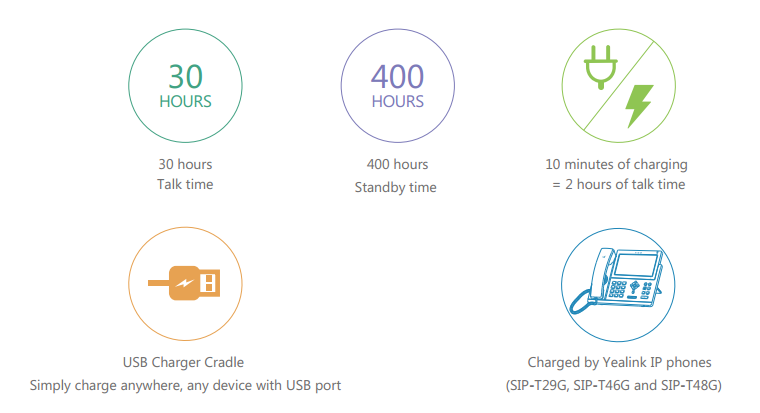 Additional Convenience
The W60P's 3.5mm standard headset jack connects the phone with a hands-free headset, bringing added convenience to call experience, especially when multitasking. In addition, Yealink's new belt clip makes the W60P wearable when not in use.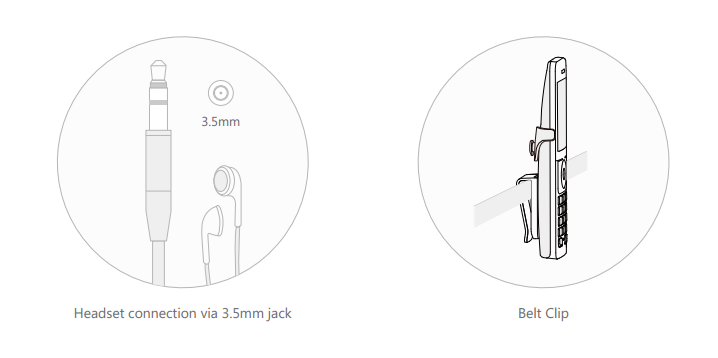 Yealink W60P Package Quick Specs:
Yealink W60B Base Station:
Communications Protocols: SIP, DECT (CAT-iq2.0)
SIP Accounts: 8
Ethernet Ports: 1x 10/100
PoE: 802.3af Class 1
Handsets Supported: up to 8
Repeaters Supported: up to 5 per base station
Simultaneous Calls: 8 (2 per handset)
Audio Codecs: Opus, AMR-WB, G.722, PCMU, PCMA, G.726, G.729, iLBC
Local Conferencing: 3-way
Yealink W56H Handset:
Communications Protocol: DECT (CAT-iq2.0)
Interfaces: 3.5 mm headset jack
Wander Range: 50 m indoors, 300 m outdoors
Display: 2.4″ 240×320 color backlit LCD
Speakerphone: full-duplex
Talk Time: 30 hrs
Standby Time: 400 hrs